Data Science Career Guide
In recent times, data science has had a significant effect on almost all sectors. Due to this, data science and analytics has become a primary concern in every competent organization. Following are some reasons why one should consider data science for their career-
Evolving Field and increasing demand
In today's world, data science is rapidly developing due to the rising demand for knowledge among various industries and organizations. In order to help companies make better strategic decisions, data scientists have a broad spectrum of skill sets that can exploit data and knowledge. They get interesting option to interact and play with knowledge to find the appropriate solutions for organizations.
Check out the Fingertips Data Science Masters Programme
Demand of experts in the field
Data Science is in tremendous demand. There are various prospects for potential job seekers. On linkedin, it's the fastest growing profession and is estimated to generate 11.5 million jobs worldwide by 2026. India alone has brought forth the demand to recruit almost 50,000 Data Scientists in 2021. India has become the 2nd highest company after US to have the requirement of data science jobs in such large numbers.
It is Versatile
Data science has many uses. It's commonly used in various sectors like-health care, finance, stock analysis and prediction, consulting services, education and e-commerce. The Data science area is extremely flexible. Hence, you would have the prospects to work in different sectors. In addition, as mentioned earlier data science requires expertise in various fields, because of that reason people from extremely diverse backgrounds can choose to pursue a career in data science.
Experience factor
Data science is comparatively a new area and because of that, organizations face a hard time finding a seasoned profile. It is a perfect opportunity for aspirants to up-skill and learn data science from various fields and streams. In addition, experience in following domains are also a bonus point – coding, statistics, Aptitude foe math, business etc.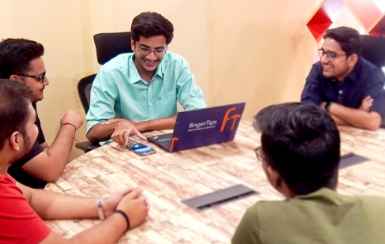 Ashpreet Kaur - Jul 2, 2021
Exercitation photo booth stumptown tote bag Banksy, elit small batch freegan sed. Craft beer elit seitan exercitation, photo booth et 8-bit kale chips proident chillwave deep v laborum. Aliquip veniam delectus, Marfa eiusmod Pinterest in do umami readymade swag.