Getting Started with AI
Artificial Intelligence has proven to be one of the biggest technological breakthroughs of 21st century. AI has the potential to transform almost every industry or organization like- energy industry, businesses and corporations, stock market, healthcare and even agriculture. So in today's era it is of great significance that you have skills relevant to AI and Machine learning. In this post we would discuss how to start learning AI if you are a beginner in the field.
How to get started with AI:
Start with the Fundamentals: AI is an extensively diverse subject, so diving right into the topics might be overwhelming. The best way to begin is by getting an understanding of fundamentals. You can start by getting a hands on practice on python and various libraries used for ml and dl like, pandas, numpy, matplotlib etc.
Projects: along with the understanding of theoretical concepts. A hands on practice is also vital when it comes to AI. The best way to go through with projects is to find a problem statement and start implementing with the reference of various online platforms like, Gitbub, Kaggle, Stackoverflow etc.
Kaggle Competition: These competitions encourage you to test your talents, solving the same challenges on which many other engineers are working. You would be required to pursue multiple methods, selecting the most powerful alternatives. When you can join a big group and connect with others on the forum, exchange your thoughts and learn from others, this collaboration can also teach you teamwork.
Training: one of the best ways to learn AI if you are absolutely new to the field is to join a training institute. An instructor led hands on training will definitely be beneficial for you. There are many such institutes that provide such training with hands on experience on live projects.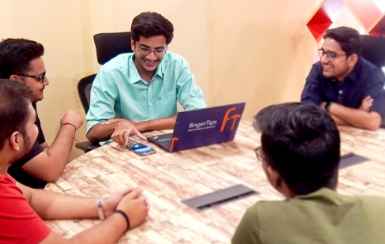 Ashpreet Kaur - Jul 2, 2021
Exercitation photo booth stumptown tote bag Banksy, elit small batch freegan sed. Craft beer elit seitan exercitation, photo booth et 8-bit kale chips proident chillwave deep v laborum. Aliquip veniam delectus, Marfa eiusmod Pinterest in do umami readymade swag.