About the Course
Business Analysis is a new trend in the Market. Today, every company follows various strategies to understand the data and generate needful insight for the prediction of Business Growth. For that, Companies are always in search of expert Business Analysts who can extract the required information from data. Power BI is significantly a new tool in the tech world but gained significant demand in a short time. And it has also increased the demand for Business Analytics with expertise in Power BI. Fingertips Power BI certification Program will enable you to learn the concepts of Power BI and solve complex business problems and improve operations. Learners will be trained in the development of dashboards from reports, analysis of data, and generating recipes of the various tasks with Power BI.
Hands-On Projects
Practice in live situations makes one fit for complex situations. FingerTips believes in an inclusive Hands-On Projects in its Power BI Certification Programme. We provide a series of Data Science projects developed by experienced Data Scientists.
These projects provide good opportunities to practice on it. Apart from projects, learners also practice on case studies, capstones projects, assignments etc. to get familiarity with every business problem and complexity.
Certificate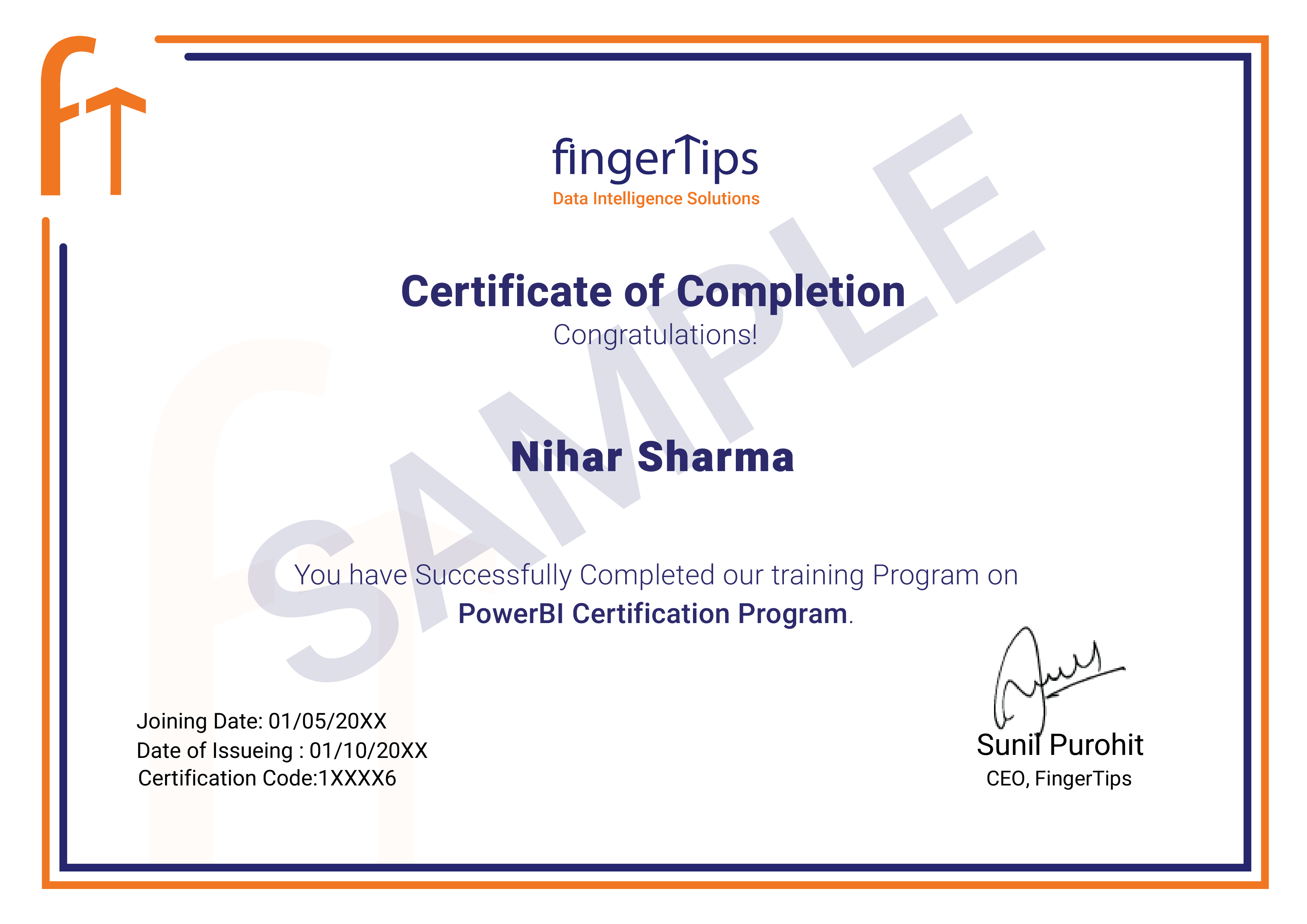 after successful completion of training, you will be awarded FingerTips Power BI certification.